hackathon challenge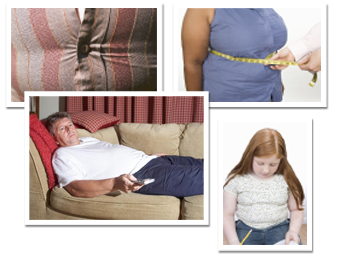 - 68% of Americans are either obese or overweight.




- 28% of Americans are sedentary and this percentage is increasing.




- 192 million Americans are not active to healthy standards.
The obesity and sedentary crisis is draining America's economic resources. This epidemic is adversely impacting far too many families in our country. There are other costs and consequences caused by the obesity and sedentary crisis you will see below. We must get these issues under control.
% of Obese Americans Keeps Growing Every Year

The CDC, Center for Disease Control, reports the state averages for the percentage of Americans who are obese by year.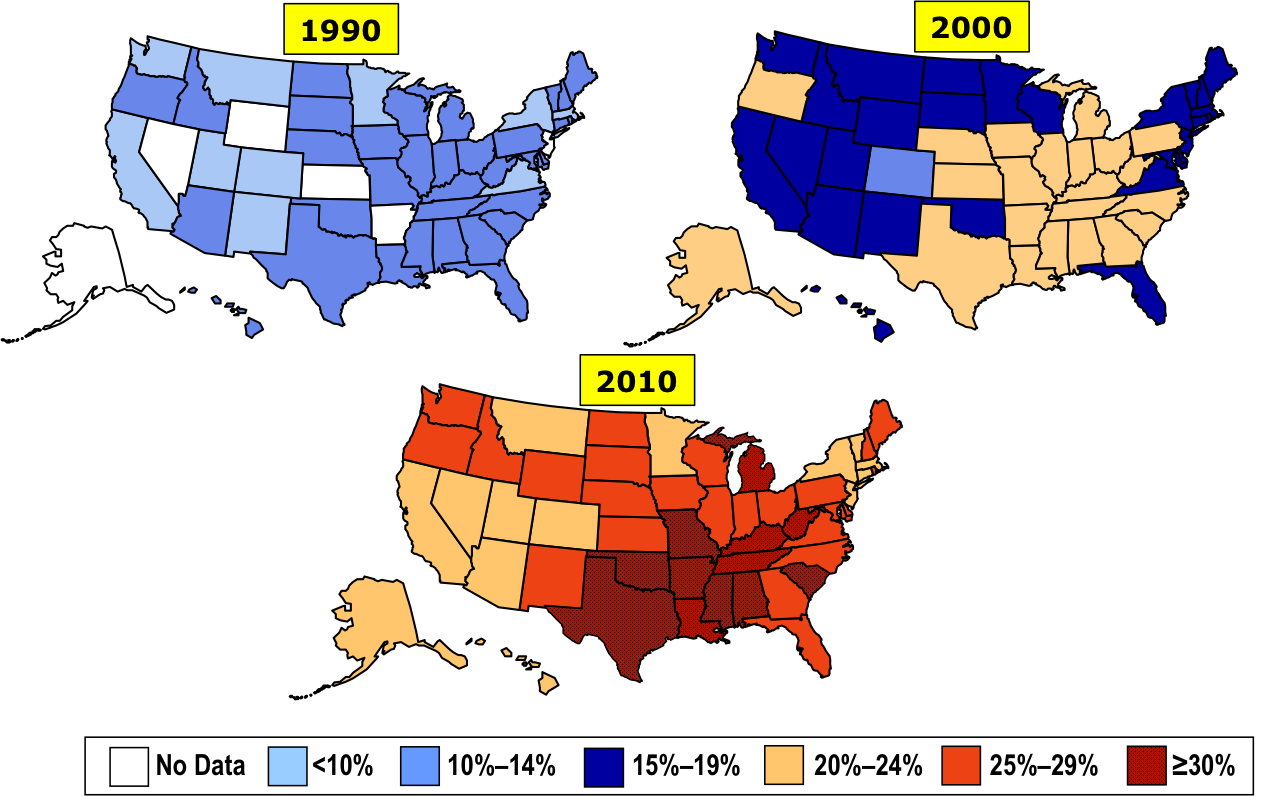 Measurement - BMI >30 ~ 30 lbs. overweight for 5'4" person
Sedentary Percentages Keep Increasing As Well
28% of all Americans are sedentary, up from 25% in 2007. The trend shown below is a huge issue. Sedentary is defined by the Physical Activity Council as not active once in any of 104 different activities in the prior year. 41,000 Americans are surveyed every year.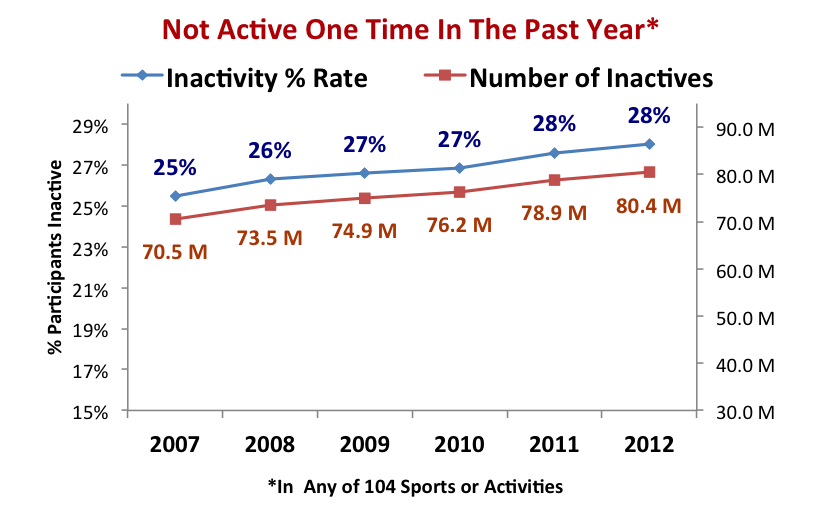 The Consequences Of Obesity
The CDC reports that as weight increases reaching overweight and obese levels, the risks for the following conditions increase: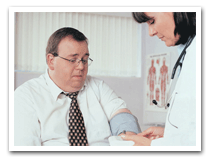 - Coronary heart disease

- Type 2 diabetes

- Cancers (endometrial, breast, and colon)

- Hypertension (high blood pressure)

- Dyslipidemia (for example, high total cholesterol or high levels of triglycerides)

- Stroke

- Liver and Gallbladder disease

- Sleep apnea and respiratory problems

- Osteoarthritis (a degeneration of cartilage and its underlying bone within a joint)

- Gynecological problems (abnormal menses, infertility)
How you can make a difference
By innovating new ways of using technology to connect people with activities you can have a real impact on the lives of many: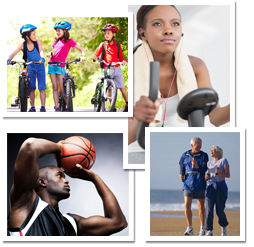 Regular exercise reduces...



- Depression by 47%




- Diabetes by 58%




- Anxiety by 48%




- Alzheimers by 50%
-Dr. Mike Evans, 23.5 hrs
"Physical activity really is the wonder drug. If you have regular activity, you are less likely to have high blood pressure, to have cancer, to be depressed, to have an injury, or to have arthritis. You feel better about yourself and are more productive." -HBO: Weight of the Nation, May 2012~Thomas Frieden, MD, MPH, Director CDC
$1 investment in physical activity leads to $3.20 in medical cost savings -The world health organization
Physical activity has a positive effect on academic scores -sample of 5 million children in the US
"If we don't take this (obesity crisis) as a really serious priority, all of us individually and as a nation are going to pay a serious price." -HBO: Weight of the Nation – Part 3, 2:00, May 2012~Francis Collilns, MD, PHD, Director NIH
Mayo Clinic - 7 Benefits of Regular Physical Exercise
Want to feel better, have more energy and perhaps even live longer? Look no further than exercise. The health benefits of regular exercise and physical activity are hard to ignore. And the benefits of exercise are yours for the taking, regardless of your age, sex or physical ability. Need more convincing to exercise? Check out these seven ways exercise can improve your life.
- Exercise controls weight

- Exercise combats health conditions and diseases

- Exercise improves mood

- Exercise boosts energy

- Exercise promotes better sleep

- Exercise puts the spark back into your sex life

- Exercise can be fun
The Bottom Line - Exercise and physical activity are a great way to feel better, gain health benefits and have fun.
Help lower healthcare costs and potentially save lives - Get registered and innovate!
- See more at: http://www.phitamerica.org/Obesity___Sedentary_Crisis.htm