ACTIVE Network API Developer Blog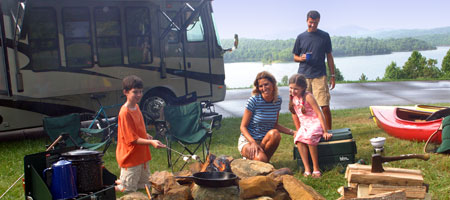 We've recently added affiliate tracking to our Campgrounds API. What does this mean for you? Well, if you've created an app using the Campgrounds API, then you can start earning a commission for new users that reserve a campsite through your app. If you already have an affiliate account and have entered your affiliate ID into your developer application form (within your developer account on this site), then you know that the Reservation URLs returned by the Campgrounds API are in some wierd www.tantracking.com format. This really means nothing to you, unitl now! Those tantracking links are the affilaite tracking links that allow you to earn commission. They redirect the user, recording the click, and attribute the final reservation back to your app. Although, a few conditions must be met in order to earn the commission:
A "Qualifying Campgrounds Transaction" occurs when a User follows an ACTIVE tantracking Link from your site to one of the ACTIVE Campgrounds Sites, creates a User account with the ACTIVE Campgrounds Site immediately after following the ACTIVE tantracking Link, and within ten (10) days of creating a User account, completes a registration on the ACTIVE Campgrounds Site in excess of $5.00 per registration (check out the Affilaite Agreement if you'd like to see the full details).
If the user visits the ACTIVE Campgrounds Sites and already has an account, then we cannot pay you a commission for sending us a visitor that is already one of our customers. However, if you are sending new users to create accounts and they reserve a campground, we want to thank you with some coin!
If you've thought about creating something different and fun for the camping and outdoors market, but didnt see any potential earnings... That has changed, so get started hacking the Campgrounds API to create some wickedly-cool apps. Once you do, submit them to the App Showcase and get even more exposure! At least you'll earn some extra respect from your friends and the community.