ACTIVE Network API Developer Blog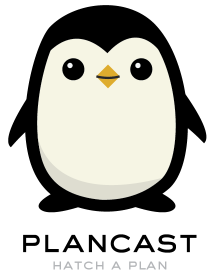 Plancast has made its data easily available so developers can create interesting apps, mashups, and analysis. As a result, we've decided to collect information to help us understand the API's usage and plan for the future of the API. We want to cultivate relationships with our third-party developers and provide improved documentation and developer support. Simultaneously, we see the need to track the API's growth so we make sure we can scale with the demand.
With that in mind, we are partnering with Mashery to use their API management solution. Mashery will help us migrate the Plancast API to its proxy infrastructure so we can measure call volumes and make the API scale better. On February 22nd, 2013, we cutover to Mashery's servers. To end users, this cutover had no visible impact.
Three weeks following the cutover, the Plancast API will also launch within the ACTIVE Access developer portal (http://developer.active.com/) on on March 15th, 2013, where developers can register and publish their apps, find documentation and IO Docs, and participate in a forum with ACTIVE Network team.
The API will eventually require developers to adopt access keys to use the API. We will move through this transition cautiously with clear cut goals in mind: 1) not break existing applications and uses of the API and 2) ensure uninterrupted service of any applications. We will not mandate use of access keys at the outset and will give developers ample time (on the order of months) to bake access keys into applications. We will share more as we iron out the details.
To recap, On February 22nd, 2013, all API calls will be routed through Mashery's proxy servers but there will be no impact to existing applications. The migration should be completely transparent. Please continue using the API as you were. If for any reason, your application is adversely impacted, let us know at PlancastSupport@activenetwork.com or http://plancast.com/about/contact and we will look into it immediately.
The developer portal offers improved documentation including IO Docs, a forum for developers to ask questions, identify bugs, and make API requests. In addition to this, we'd like developers to start registering their applications and use an API key. As with any API, we'd like to prevent abuse, allocate and scale resources more efficiently, and potentially offer custom endpoints of the Plancast API in the future. Our target date to have all Plancast applications use access keys is August 1st, 2013 — approximately six months from now. To get there in the least intrusive (to your application) and effective manner, here is our migration plan:
Access Keys Required From August 1, 2013
Unregistered (using no access key) Applications Throttling
Starting February 22nd, 2013, all unregistered calls will fall under the 'Unregistered' bucket. A rate limit of 100K calls per hour will be instituted on this bucket. This means the sum total of all calls in this bucket will be capped, not per application. This rate limit will decrease by 15K calls/hour for every month thereafter.
Essentially on February 22nd, 2013, the aggregate call volume for all unregistered apps is capped at 100K/hour. On 3/1, this will be capped at 85K/hour, on 4/1 to 70K/hour, and so forth until August 1st, when this limit will effectively drop to 0.
What happens if my app hits the rate ceiling? If a call from your unregistered app is made once the aggregate cap (across all apps) is reached for the hour, your app will receive a 403 response as shown below.
This application has exceeded the hourly rate limit. API calls are being made without an access key. Your application must start using access keys by August 1, 2013 in order to continue using the API. Please register for free at http://developer.active.com/member/register and start using access keys to avoid being rate limited. More details at http://developer.active.com/.
If you start seeing failures in your app, please check your server logs for this message. To protect against this, simply register for a key (see the section below) and use it in every call.
Registered Applications
If you register your existing (or new) application and start appending the access key in every call to the API, you will _not_ be throttled/rate limited. We therefore highly encourage you to register as soon as possible to create your developer account and start using keys. Registration is free.
The API calls will remain the same except that you will need to append the access key in every call. Example below:
· http://api.amp.active.com/v3/user/signin.json?api_key=(your_acess_key)
Summary Of Changes
To summarize, these are the changes coming to the Plancast API
On

August 1st, 2013

, required use of access key for every endpoint and application
Unregistered applications to be throttled at aggregate call volume of 100K calls/hour, progressively degraded by 15K calls/month, and effectively dropping to 0 on 8/1/2013
No rate limiting for registered applications
Still Reading? Start Hacking!
Here is a quick start guide to the developer portal and to help you build your application using a Plancast API key:
Register — http://developer.active.com/member/register
Documentation — http://developer.active.com/docs/
Interactive IO Docs — http://developer.active.com/io-docs
Developer Forum — http://developer.active.com/forum
We value our developer community and have thought about this API launch carefully. If you have any feedback, please comment it in the forum and we'll keep the discussion going there.